YouTube live, as you may already know, is one of the great features of YouTube. YouTubers use YouTube live for live events, question answers and much more. But until now YouTube didn't provide the hassle-free options to use the live feature. Which means we had to to use third-party applications like OBS-Studio to do the live. YouTube was only providing the streaming key instead. We connect cameras, computer screen, voice recorder, etc. to the streaming application and use the key we got from YouTube to Go Live. But now YouTube introduced a new option called YouTube Go Live for live streaming directly from your browser without the help of any third-party applications. We can use the default camera and recorder of our laptops for live. We can also use any custom camera or even web-camera with the YouTube Go Live for live streaming. The upload icon has been now changed to allow us to create video or post. Under this icon we have two options: Upload Video and  Go Live. In the Go Live option we can choose laptop camera or custom camera as the input device. This is how YouTube Go Live for live streaming looks like: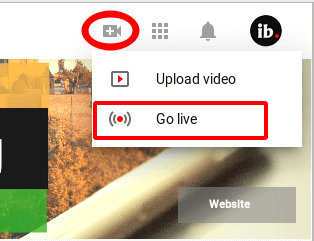 When we are ready to Go Live, browser will confirm the access to camera and recorder: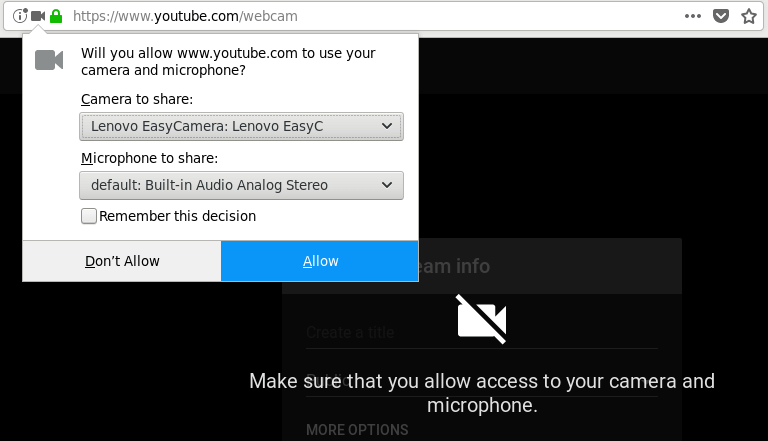 After that we will get a settings menu from which we can assign the title, type of video, etc.
With More Settings option we can change camera and audio devices. In the Advanced Settings, Allow chat, Enable restrictions and paid contents, etc. are included. After configuring the settings just smile for a thumbnail! 🙂
Now the live is on. Enjoy YouTube Go Live for live streaming directly from your browser!