Fairphone becomes the first mobile manufacturer that supports auto-update from open-source software repos by default. This was made possible by integrating F-Droid Privileged Extension into their operating system.
Fairphone produces modular phones and individual parts are available to users for DIY replacement. Fairphone 2 scored 10/10 at iFixit and was the first smartphone to achieve it. As of now, they come with two standard operating system choices, FairphoneOS and Fairphone Open. The former includes Google services and non-free applications and while the latter comes pre-rooted without Google services installed. Which means a BIG YAY for the Free Software fans!
Fairphone was founded in January 2013 by Bas van Abel as a social enterprise company which develops smartphones which are aimed to minimize the impact on environment and society and is a Certified B Corporation. Their campaigns to avoid conflict minerals and to make better labour conditions brought international attention over the years. They have won German Environmental Award, Europian Business Awards for the Environment and UN Momentum for Change. Also, Fairphone 2 was the first phone to recieve Blue Angel Certification. They were the fastest growing tech startup in Europe at The Next Web Conference in April 2015.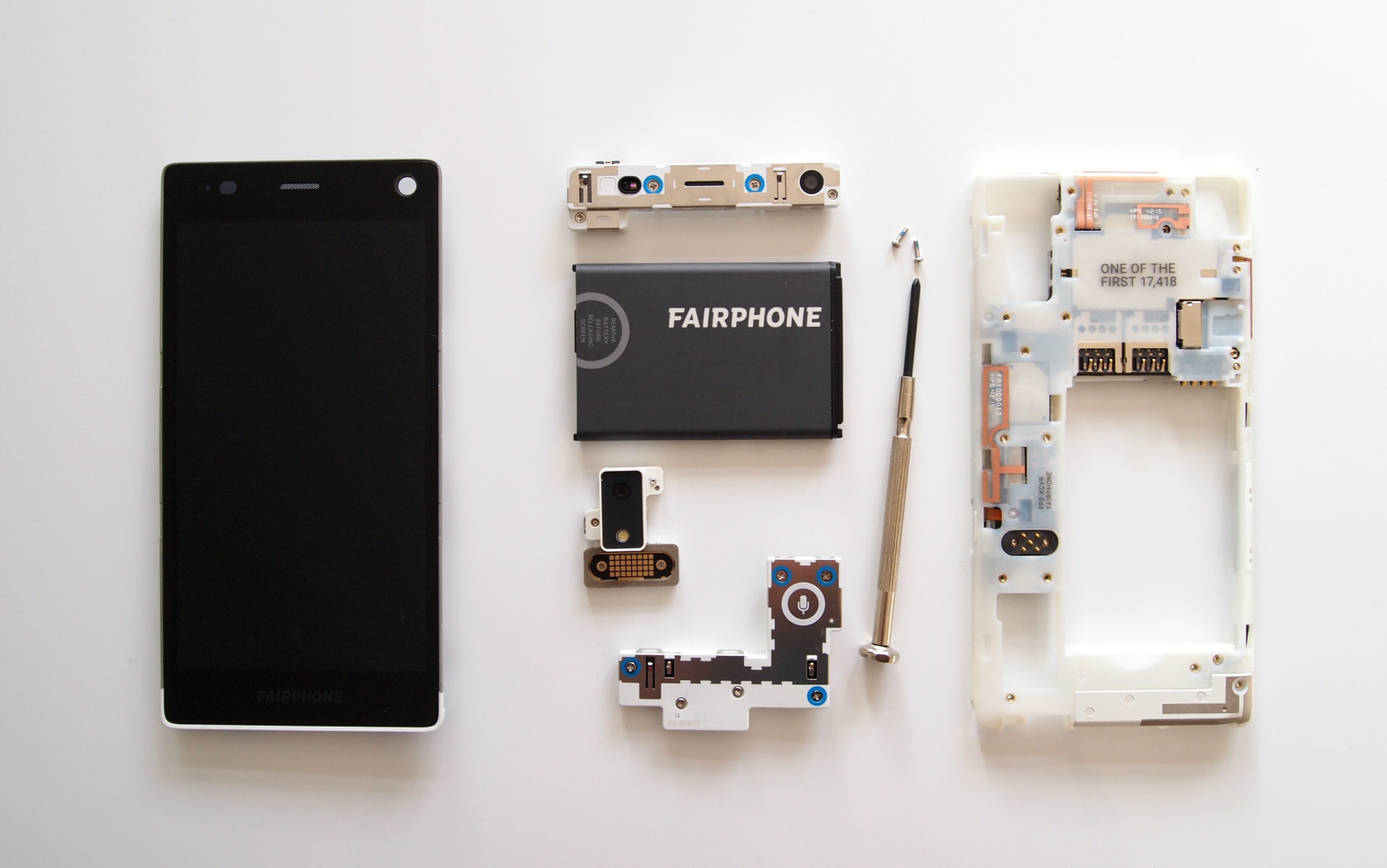 What this means to Fairphone users
Till now when Fairphone Open gets an app update, users had to go through crazy amount of repetative tasks like switching on "allow unknown sources" and change security permissions, which can be a security threat itself. Users had to go through all these process repeatedly to update Fairphone Open OS. But at 2017 Chaos Communication Congress, 34C3, Fairphone team and F-Droid team came together and made the dream possible. Thanks to the dedication of these teams, now a Fairphone Open user can have background updates, using F-Droid.
The addition of F-Droid Privileged Extension has many more advantages
Reduced disk usage
System updates no longer remove F-Droid
Installing into system via root is now safer than before
But again background silent updates can be a security threat, but here each update asks for permission when it is executed. Also F-Droid is a Free Software project that has quality methods to audit softwares before an app gets landed in their repo. F-Droid is operated by F-Droid Limited, which is a non profit organisation and it doesn't track you or sell your private data to third parties. F-Droid strictly follows Free and Open Source policies and consists of strictly Open Source application that complies to those policies. So you can trust F-Droid, if not you can download the source, compile it and cross check it with the binary from F-Droid to make sure nothing suspicious has been added by F-Droid.
Business as a means for social change

We believe business and social impact should go hand-in-hand, and we want to show that commitment by becoming a B Corp-certified social enterprise. Read the B Corp report card on our social and environmental performance.
Fairphone 2
Fairphone 2 comes with Snapdragon 801 processor, 2GB LPDDR3 ram and 32GB eMMC5 flash storage. It has a 12MP rear camera with dual flash and a 5MP front cam. The price without export-charges/tax is 529.00 Euro. It is an overpriced medium range phone, even though it is now out of stock till march 2018. We can clearly see the reason behind such high demand, modularity and the principles they follow. If you want to own this modular phone, you can go to their official site, join the waiting list and you will be notfied when they get on stock again.