Krita is a popular open-source cross-platform digital painting software. The current stable release of Krita as of early January 2018 is 3.3.2. Kritha 4 is coming soon and the beta version is already out for testing. Krita 4 Features and release date is at  the official anouncement.  Krita 4.0 is in String Freeze development stage. This means that most of the major new features are already implemented and only some bug fixes and refinement works are pending. Krita 4 Features includes improved UI, new SVG vector system, better compatibility with various file formats etc.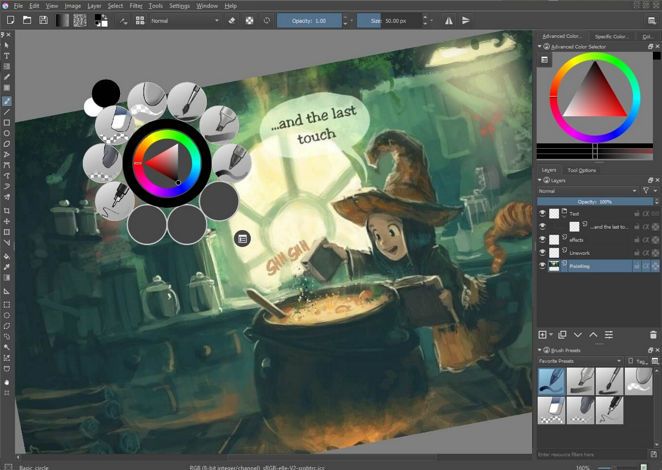 Krita 4 Features and Updates
Krita 4 features include an improved user interface including an improved palette docker, brush editor with bigger size, a fast colorize brush, etc. Apart from the user interface polish and other changes, Krita 4.0 will also support python scripting.
One of the major changes in Krita 4.0 is that the file format for vector layers has changed. This means that Krita 3 and older versions can't open images with vector layers saved in Krita 4. Existing Krita users are warned to backup their works before updating to the new version as there can be compatibility issues when opening the old files in new Krita 4. The new SVG vector system is said to come with improved tools and better workflow.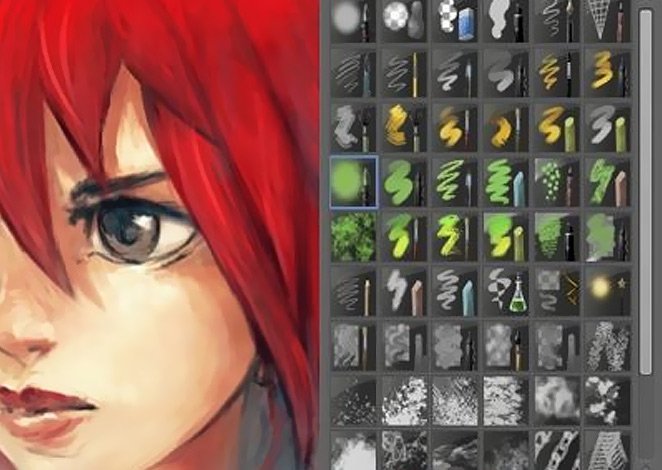 While text in Krita 3 was based on the ODT standard, Krita 4 will implement it using SVG. Another change in Krita 4.0 is that it will refactor save and export functionality in order to allow file saving to run in the background. There will also be a warning when you try to export a file that with features that can't be saved into a certain file format.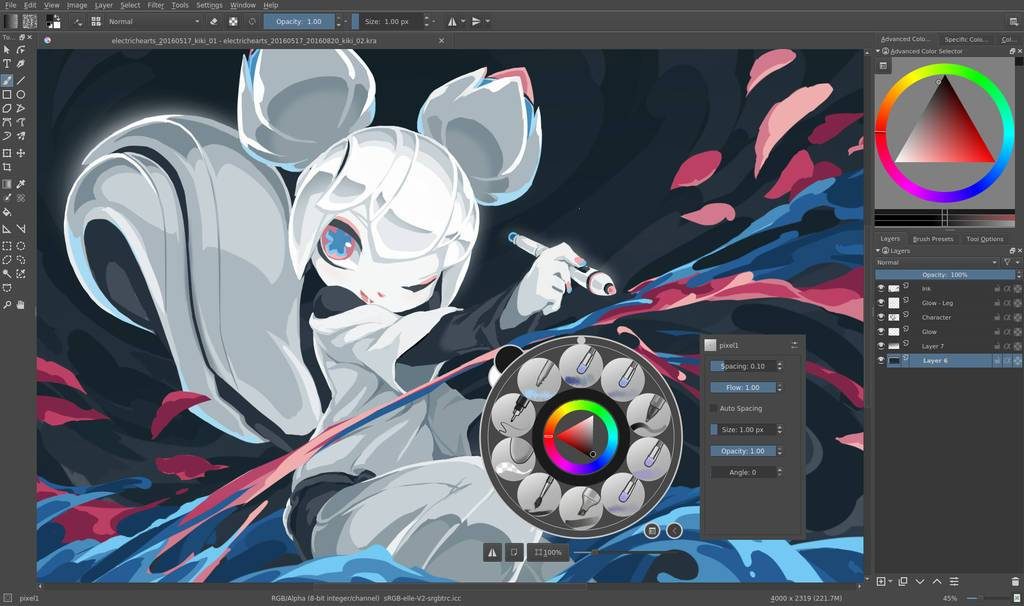 Download Krita 4
If you are not patient enough to wait until the official Krita 4.0 major release you can download Krita 4 beta version for testing new look and features.
Krita 4 Windows
Note for Windows users: if you encounter crashes, please follow these instructions to use the debug symbols so we can figure out where Krita crashes.
Krita 4 Linux
(If, for some reason, Firefox thinks it needs to load this as text: to download, right-click on the link.)
When it is updated, you can also use the Krita Lime PPA to install Krita 4.0 beta 1 on Ubuntu and derivatives.
Krita 4 OSX
Note: the gmic-qt and pdf plugins are not available on OSX.
Source code of Krita 4
md5sums
For all downloads:
Key
The Linux appimage and the source tarball are signed. You can retrieve the public key over https here:
0x58b9596c722ea3bd.asc. The signatures are here.
Support Krita
Krita is a free and open source project. Please consider supporting the project with donations or by buying training videos or the artbook!
Please take care not to forget to provide your feedback as comments. 🙂