KDE Plasma 5.14 was released on Tuesday, 9th October. KDE Plasma 5.14 was under development for last three months. There were many updates on KWin, Discover and may changes to improve the user experience of KDE Plasma.
Whats New?
KDE Plasma 5.14 comes with lot of new changes, but my favorite is the Display Configuration widget for screen management. It was always a mess when it comes to doing presentations, pressing buttons, not pressing buttons, mirroring on, mirroring off, it was damn hard to properly set up a projector. There are applications like arandr, but now there is a KDE widget to control that and it is very very very handy. KDE plasma 5.14 comes with many other new features too, here are some of them.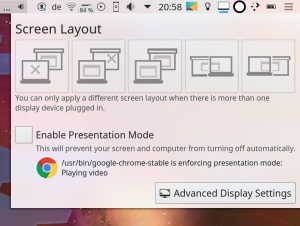 * Audio Volume widget has a built in speaker test feature.
* Switching primary monitor when plugging and unplugging monitors is smoother.
* Modifications on Lock Screen, now easier for switching user.
* Plasma vault supports exporting encrypted files.
* System monitor has a Tools menu where you can launch other utilities.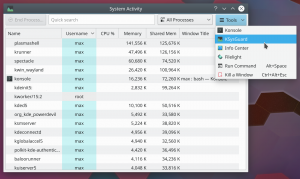 * Kickoff application menu switches tab instantly on hover.
* Warns about logged in users while logging out.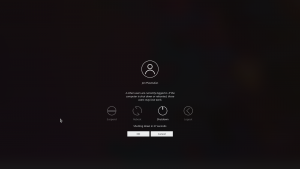 * Global menu now supports GTK apps too.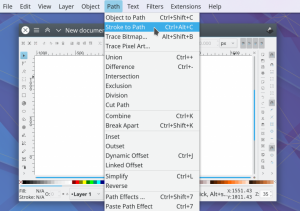 New in Plasma Discover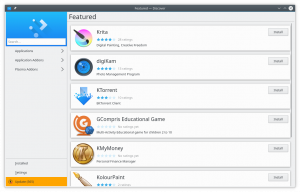 * With fwupd support, now Discover supports firmware updates.
* Snap Channel support.
* Now apps can be sorted by release date.
* Package dependencies can be listed.
* Improved Flatpak support.
* Many interface improvements.
* More stable, multiple bug fixes.
Kwin and Wayland
* Fixed copy paste between GTK and non GTK applications.
* Improved KWin for sticker animations.
* Multiples effects have rewritten for smoother performance.
* Improved glide effect, adding new scale effect.
And many bugfixes too. For further information check the KDE's release announcement.
You can try the latest KDE Plasma using KDE neon. You can download latest KDE neon from here.