Data Privacy Day is an international effort to create awareness about the importance of respecting privacy, safeguarding data and enabling trust. It is observed on January 28 every year. Data Privacy Day was initiated by the Council of Europe in 2007 and is now observed by more than 50 countries including US, Canada, India and most of the European countries.
Data Privacy Day aims to raise awareness about the importance of protecting the privacy of personally identifiable information online. The educational focus has expanded over the last years from individuals to include families, consumers and businesses. Data Privacy Day encourages companies to comply with privacy laws and data protection regulations. Data Privacy Day also promotes developing technologies that give individuals more control over their personal information.
Our personal data are being processed each and every second in the modern digital world where data is the new oil. This is where Data Privacy Day matters as individuals are generally unaware about the risks related to the protection of their personal data and about their privacy rights. More importantly most people still think that their private data are of no use to anyone.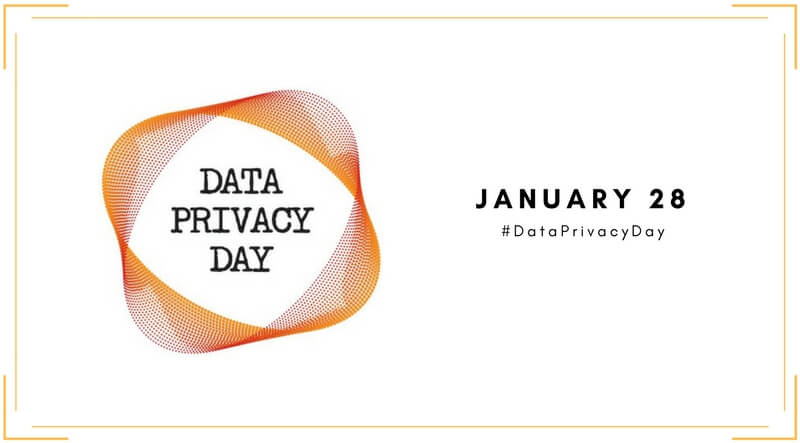 On this occassion of the tenth anniversary of Data Privacy Day, ibcomputing.com would like to share with you some notable online services that help you to understand the need of data privacy and also to protect your personal data.
Social Cooling
SocialCooling.com is one of the best online resources that helps us understand the need of data privacy.
LIKE OIL LEADS TO GLOBAL WARMING…

DATA LEADS TO SOCIAL COOLING!
---
Surveillance Self-Defense
Surveillance Self-Defense by Electronic Frontier Foundation (EFF) provides you great tips, tools and how-tos for safer online communications.
Modern technology has given those in power new abilities to eavesdrop and collect data on innocent people. Surveillance Self-Defense is EFF's guide to defending yourself and your friends from surveillance by using secure technology and developing careful practices.
---
Prism Break
Prism Break project helps us to opt out of global data surveillance programs like PRISM, XKeyscore and Tempora.
Help make mass surveillance of entire populations uneconomical! We all have a right to privacy, which you can exercise today by encrypting your communications and ending your reliance on proprietary services.
---
PrivacyTools.io
PrivacyTools.io is a socially motivated website that provides information for protecting your data security and privacy.
You are being watched. Private and state-sponsored organizations are monitoring and recording your online activities. privacytools.io provides knowledge and tools to protect your privacy against global mass surveillance.
The complete source code of PrivacyTools.io website is available on GitHub.
---
Data Detox Kit
Data Detox Kit is presented to you by Tactical Technology Collective in parternship with the Mozilla foundation. Data Detox Kit is part of the Tactical Tech's Me and My Shadow project that helps you control your data traces, see how you're being tracked, and find out more about the data industry. It was produced for The Glass Room London in 2017. Data Detox is an 8-day plan with each day having a different focus and ends with a daily challenge that helps you protect your privacy online. You could also complete the challenges in one day if you aren't patient enough to wait 8 days!
---
Know about more projects and services that help to raise awareness as well as to take actions regarding privacy protection? Please do share with us and other fellow readers through comments. Thanks.
Happy Data Privacy Day!