Which is your favorite modern Linux distribution? If you are a beginner or if you are interested in distro-hopping, here are some modern Linux distributions for you. The age of "Linux is not suitable for a desktop user" is over, let's take a look at some awesome modern Linux distributions that you must try in 2018.
Solus
Solus is an independent operating system built from scratch. It uses eopkg as package manager which is a fork of PiSi package manager. Solus comes with three desktop variants – GNOME, MATE and their default desktop known as Budgie. Budgie is a custom-made desktop environment developed by Solus project. It has an easy to access settings-notification center called Raven. Budgie is so far tightly integrated to GNOME, so if you own a laptop then Solus Budgie will be a good choice. Unfortunately, Solus is now available only for 64-bit computers.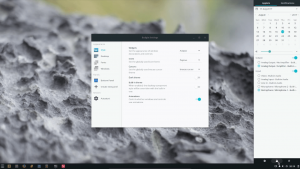 Deepin
Deepin is a Debian-based distribution from China. Deepin is best known for its eye candy desktop environment, Deepin DE, and its highly customized user-friendly applications. Deepin DE is made of Qt and has a feature like all-in-one-settings-center on the right side and a GNOME-like menu. It got intuitive designs and it will be relatively easy to use for a new Linux user. It has got a custom graphics manager and support for almost all major drivers. It has a pre-installed Windows compatibility software called Crossover, using which you can run your Windows applications on Linux.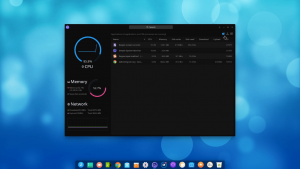 Antergos
Antergos is an Arch Linux based distribution shipped with GNOME desktop environment. Arch Linux is a lightweight distribution which is so light but at the same time a bit difficult for a newbie to install. Antergos tries to solve this issue by adding a graphical installer Cinchi. Cinchi allows you to select applications and DE before installation. Antergos comes with a graphical package manager named Octopi which is similar to Synaptic in Debian-based distributions. In short, Antergos is a modern Linux distribution which combines the simplicity of Arch Linux and usability of GNOME.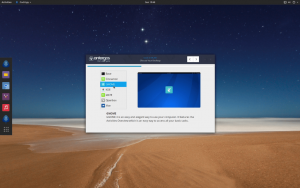 KDE Neon
KDE Neon is an Ubuntu-based Linux distribution developed by KDE team. KDE Neon comes with latest KDE Desktop Environment and Plasma desktop. Plasma is a highly customizable desktop and has a long list of awesome widgets and themes. KDE Neon has a developer edition, which can get you cutting-edge KDE applications for testing. KDE Neon is good for those who want to install a beautiful operating system with latest KDE without the hassle of adding PPAs or compiling any applications.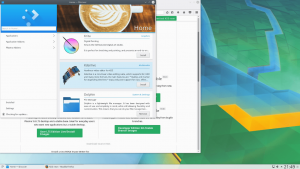 Elementary OS
Elementary comes with Pantheon desktop interface which has a resemblance to Mac desktop. Like many other desktops, Pantheon desktop heavily depends on GNOME stack, but their apps are highly customized to improve usability. Elementary comes with an app store, Indie, to install free apps from official Elementary repositories. Epiphany is the default browser and Geary is the default mail client. It comes with an app docker and a GNOME-like top panel. Elementary comes from Ubuntu and obviously share its roots with Debian.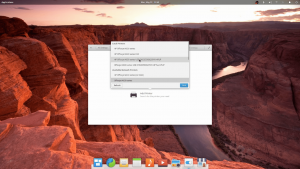 Manjaro Linux
Manjaro Linux is the new kid in town. It is basically heavily customized Arch Linux and which bundles many applications. It doesn't have a default desktop environment, but you can download different flavors from the official as well as the community builds. Manjaro Linux comes with two graphical package managers, Pacmac and Octopi.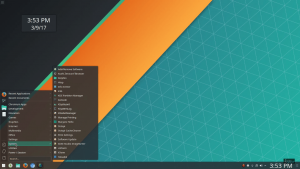 So, Which is Your Favourite Modern Linux Distribution?
Please let us know which of the above distro is your favorite modern Linux distribution through the comments. You may also share your favorite distros that are not listed here. 🙂