Linux Mint 19 Beta is released on June 4, 2018. Linux Mint 19, code name "Tara" comes with Linux Kernel 4.15 and Cinnamon 3.8, with Ubuntu 18.04 package base. Linux Mint 19 is an LTS (Long Term Support) release and release will have a support life of 5 years and will be supported till 2013, If you are looking for a stable long term desktop OS, checkout the latest Linux Mint.
Timeshift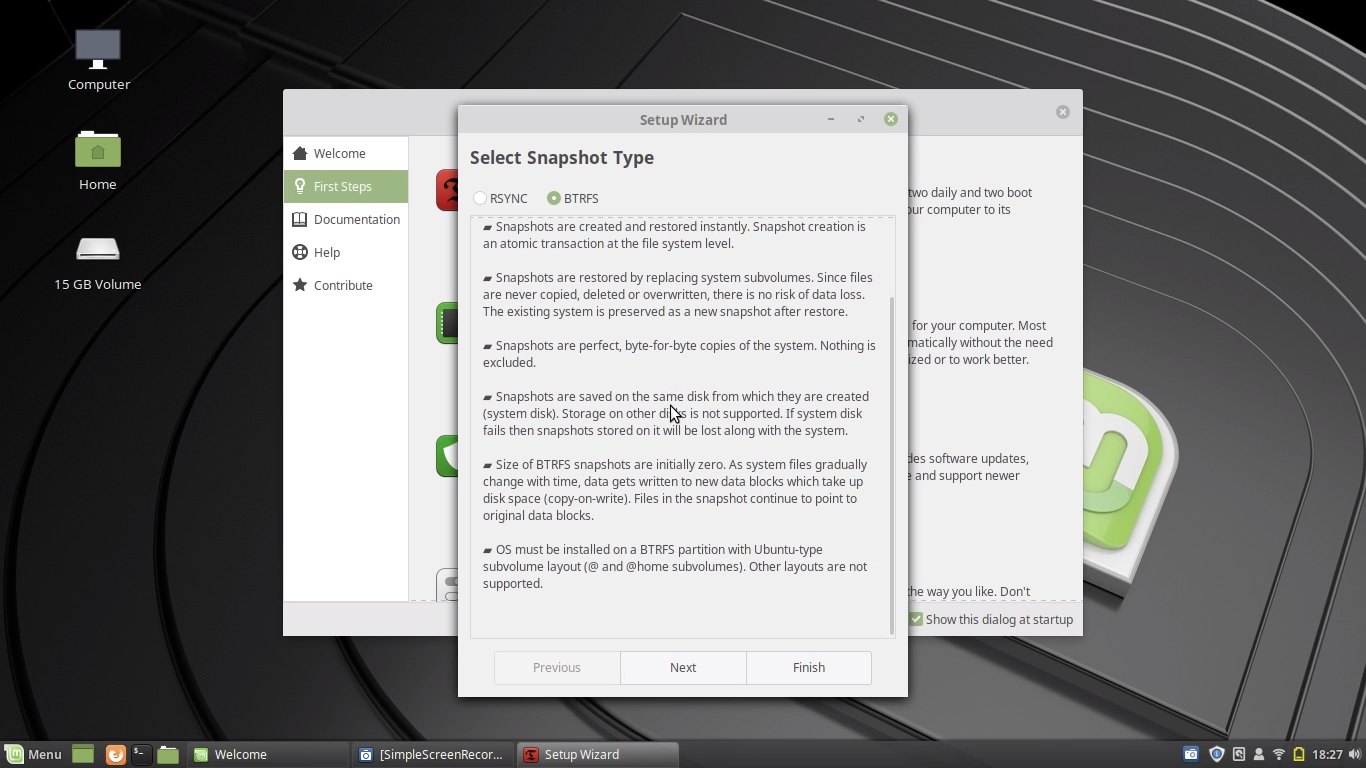 The highlight of Linux Mint 19 is the integration of Timeshift. Now you can take snapshots of your Linux Mint system and recover to that point when you mess up your system. This means no more reinstalls cause you don't know how you screwed your system and no more complex backup procedures.
Because of system snapshots feature, now you can enable automatic updates which was previously an advanced user's feature. Update manager now suggests to apply all available updates than playing safe with selective updates, if you break your system, go back to the snapshot. Faster updates means, better security too.
Cinnamon 3.8

Flagship feature for Linux Mint is Cinnamon DE (Desktop Environment), a fork from Gnome with a more usable interface for beginners.
Theming engine is changed from GTK 3.18 to 3.22. Which is a major change and minor bugs may be present.
Cinnamon 3.8 is considerably faster compared to previous versions. Launch time for apps will be reduced and rendering new windows will be smoother.
Improved window animations and better performance.
The performance improvements may not be that visible as its already smooth enough.
Nemo search is now faster and you can bookmark (star) the searches. Saved searches can accessed by right clicking the start icon.
Various bug fixes, Nemo no longer lags while moving files over USB.
Various performance improvements for Nemo, faster rendering and loading contents.
Volume can be adjusted to 150% directly from sound applet.

Notifications will have a close button and will be more intelligent, limited notification per source and disappear when app is opened (Except for Firefox and Chromium where notifications can be coming from a different tab). Notifications will no longer fade-out on mouse hover event.
Better symbolic support for dark themes.
Default icon theme, "Mint-Y", comes with a "@2x" icons to get a crisp look in HiDPI.
Default theme is switched to "Mint-Y".
Touchpad is activated if no other pointing devices are present.
Software Manager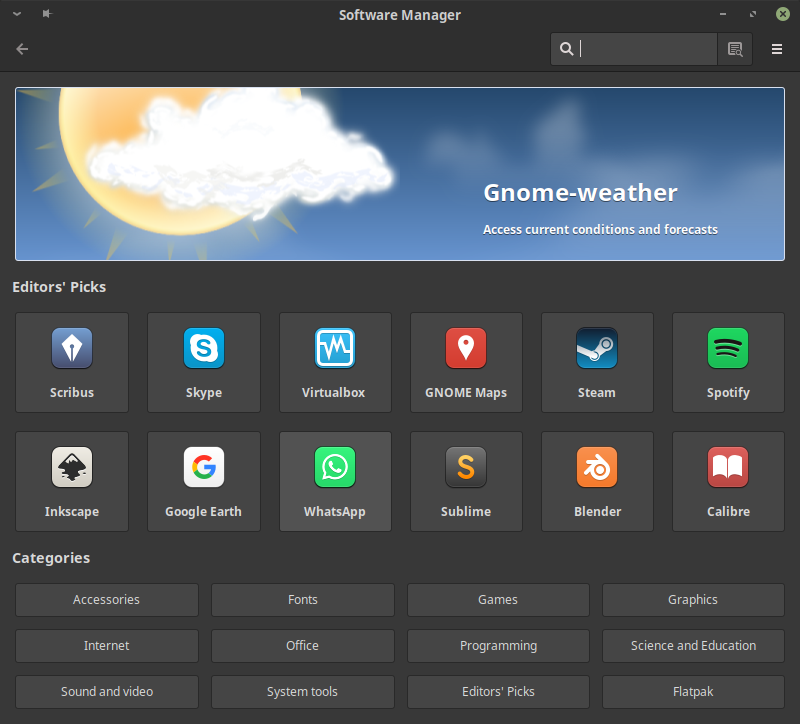 Improved user interface, better animations, faster launch, better keyboard navigation.
Faster search and now you can search within categories.
Background activities can now easily tracked.
Now Flatpak apps can be easily installed. Support for .flatpakref and .flatpakrepo are added.
Size of Flatpak apps and version are shown (if available).
Older screenshots are removed.
Update Manager
Updates are sorted by type. Important updates like security and kernel updates are listed at the top.
A new type for third party repositories and PPAs. Mouse hovering over their updates shows their origin.
If Timeshift is not configured, Update Manager gives a warning.
Automatic updates are now one checkbox away.

mintupdate-tool

is now replaced with

mintupdate-cli

, dconf is no longer a dependency and provides better options.
Kernel updates are now based on meta packages than manually installing kernel packages.
Support for low-latency kernels.
Other Improvements
USB stick formatting tool supports exFAT.
GNOME Calendar is not installed by default. (Yeah, with weather forecasts)
Download progress for Firefox can be viewed from window list (from Firefox 61)
Download Linux Mint 19
Linux Mint 19 is a LTS release and the beta phase will be longer. You can download Linux Mint 19 "Tara" from here.
Download Linux Mint 19 64-bit beta
Like every other Linux Distributions, Linux Mint is also free of charge. If you like their effort, if you like Linux Mint, Please support them.