Most GNU/linux installed systems come with Rhythmbox, Banshee and Amarok. Default music player will also vary with Desktop Environments too. While these being great music players for Linux, we can look through some awesome modern music players for Linux.
Who doesn't like to add a retro touch to your Desktops. Here is a Winamp like Music Player with a classic touch. You can have back your visualizations, beautiful skins and Equalizer presets. QMMP is a light weight music player for Linux with all features you need.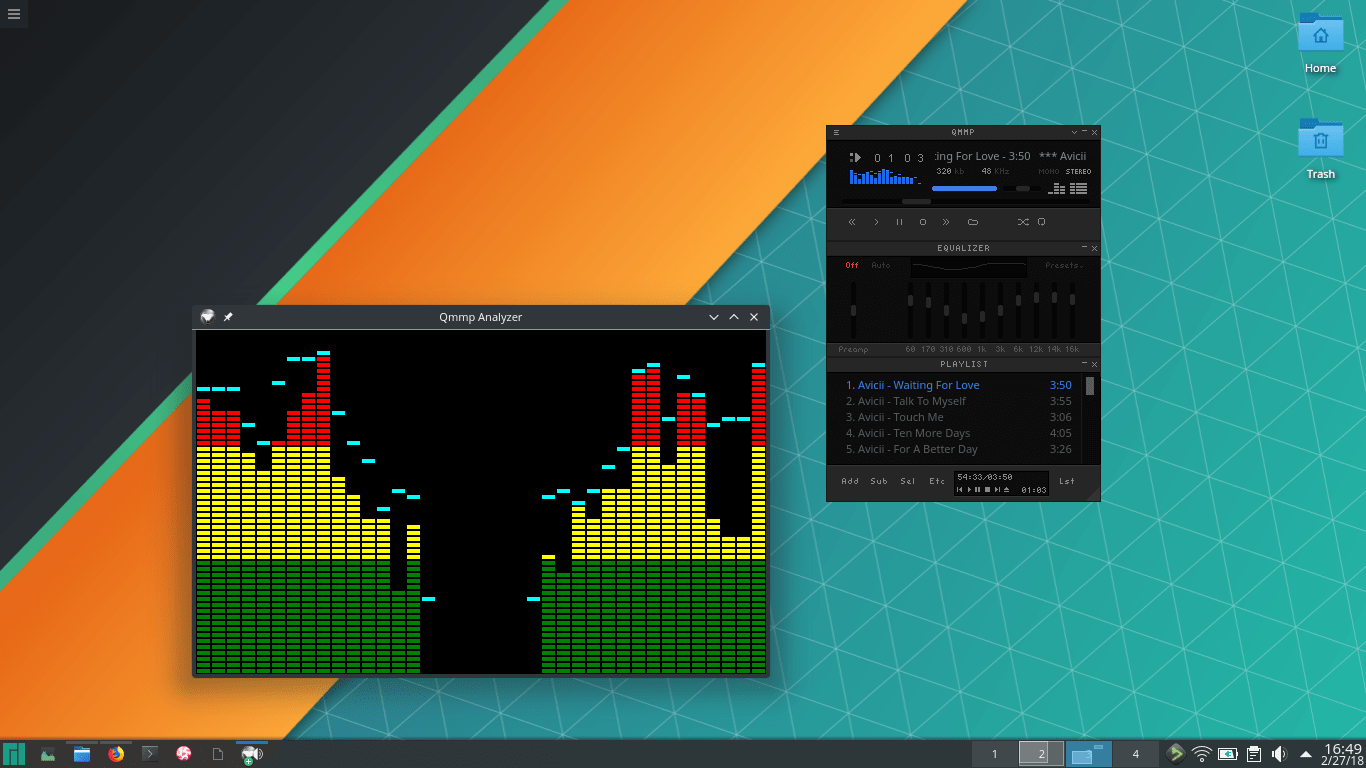 Elisa is another lightweight Music player made for KDE desktop. You can browse music by album, artist and all tracks. But coming to tweaking, Elisa is not that flexible.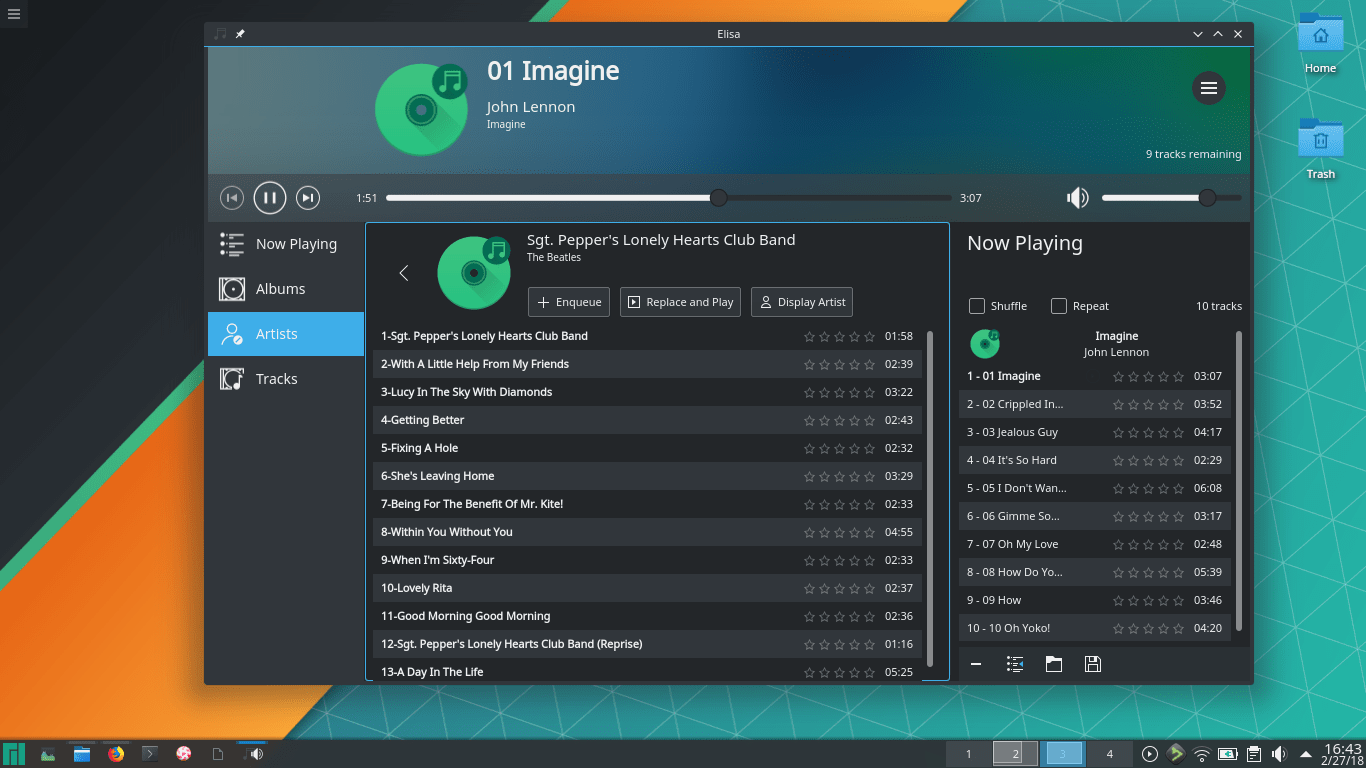 Modern Music P
Cantata is a highly configurable modern music player with a lot of features. It has smart playlists and you can use tags to sort and organize files and folders. Cantata has Audio CD ripping and playback capability. Also Cantanta has radio streaming support and supports online services like Jamendo, Magnatune, SoundCloud, and Podcasts. Even though Cantata has Mac and Windows support, only Linux systems has full feature support.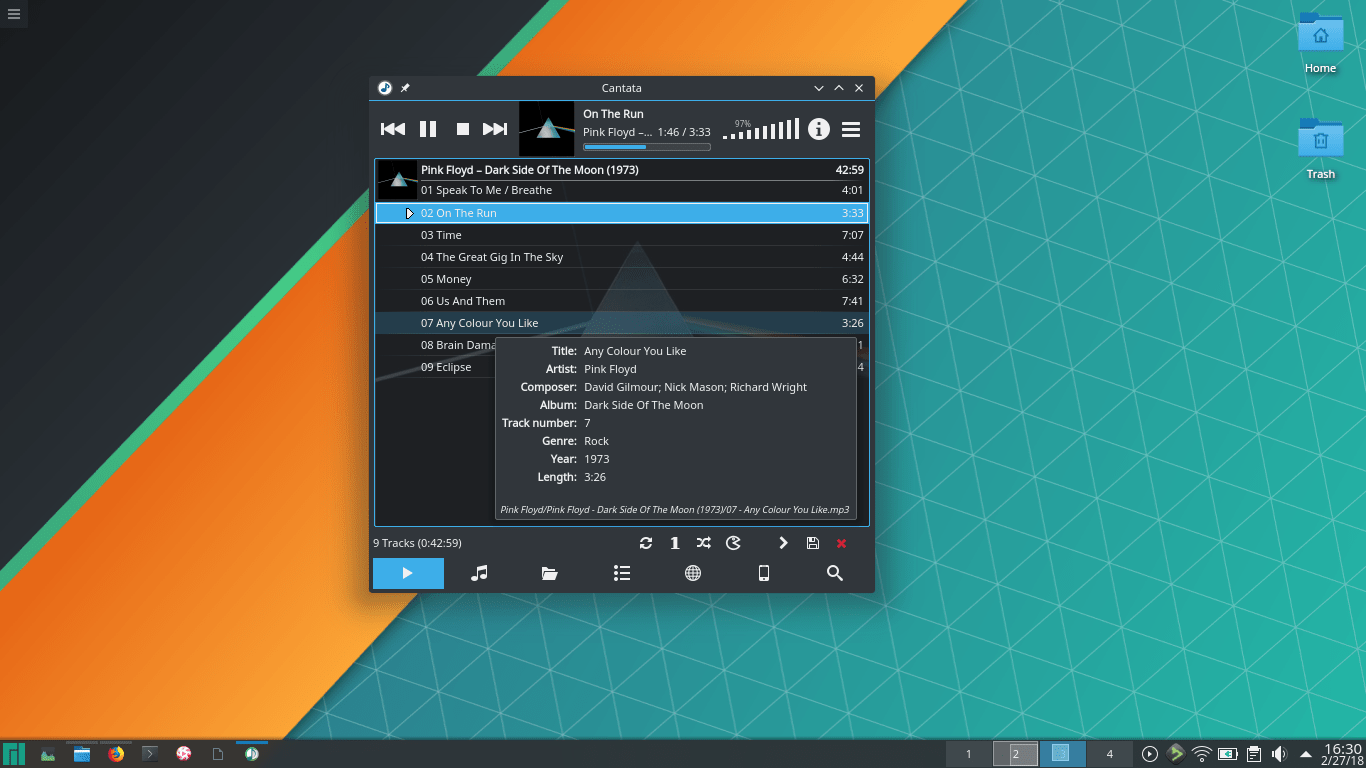 Babe is comparitively a new music player with simple and clean interface. Not too many features, but if you want a lightweight music player with a modern interface, you might want to check Babe. It has a convergent UI and yeah, might be a major app in KDE Mobile. Its convergent UI is based on Kirigami, which is KDE's covergent user interface framework made for transormation to mobiles.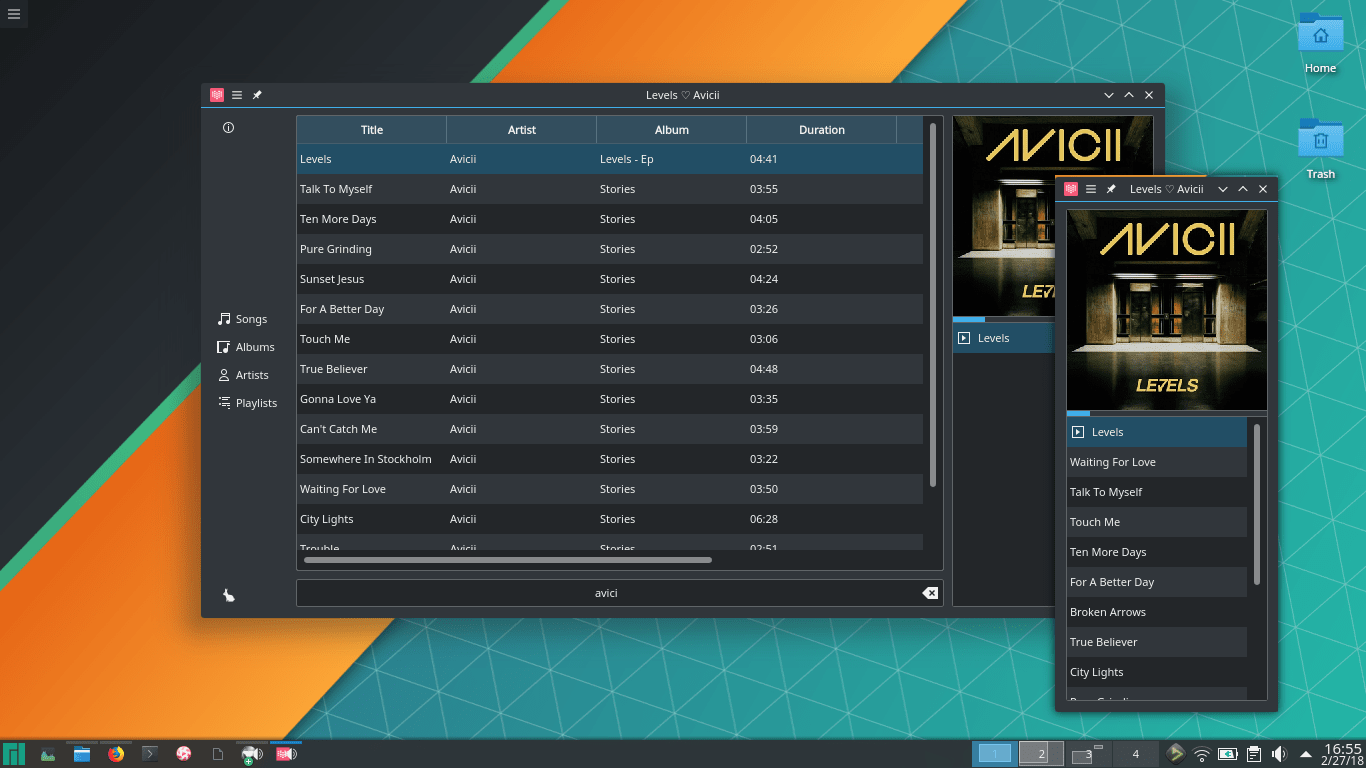 You can't make a best music player for linux list without adding DeaDBeeF. It is a simple, yet powerfull music player with a lot of features and more features are added with each update. It has support extends to allmost all audio formats. DeaDBeeF comes with an advanced converter plugin which can used to transcode files to another formats. It has multi-tab display to show multiple playlists at same time. UI is GTK2+GTK3 and has no GNOME-KDE dependencies. It has an 18-band equalizer and cuesheet support. Also it has streamin radio support and with plugins you can have your last.fm, global hotkeys, scrobber and lot more. It has everything to make you a fanboy.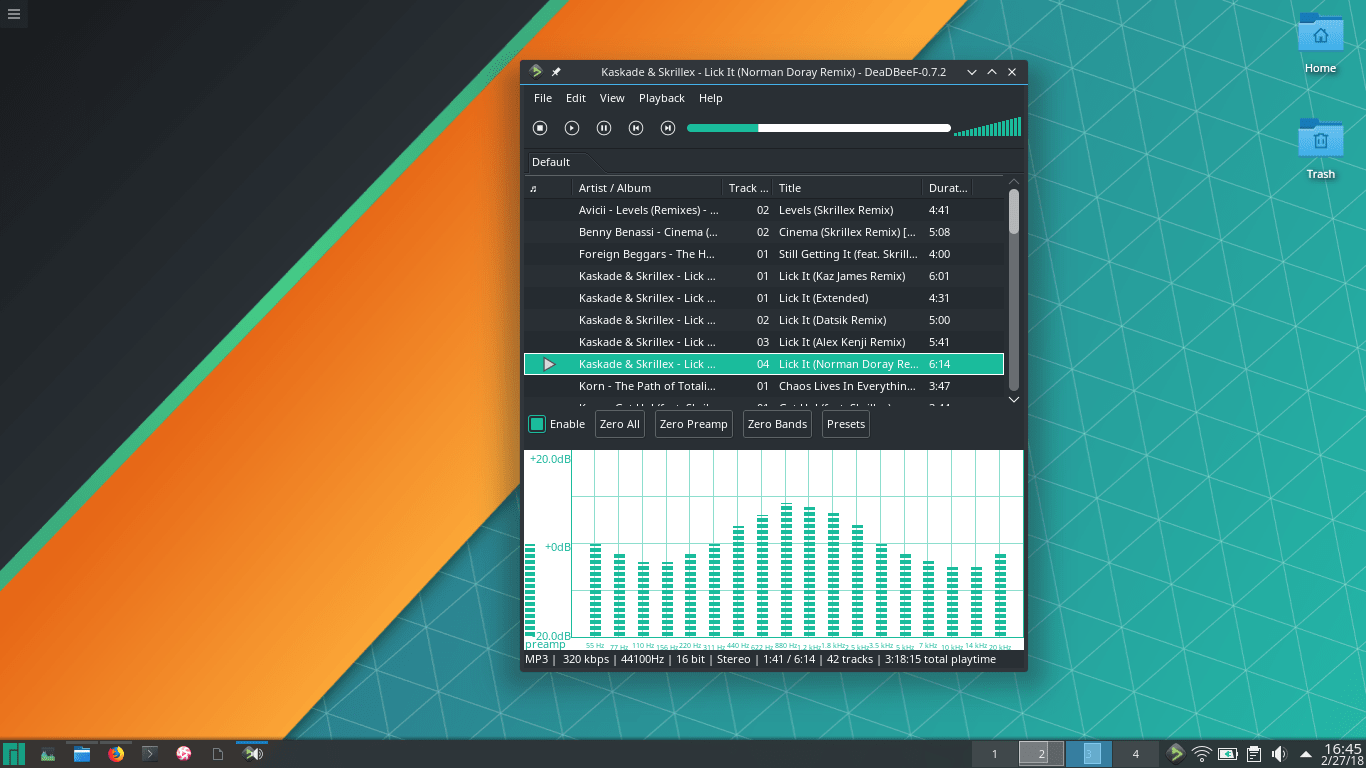 Talking about modern music players for linux, which is the best music player for Linux?
My answer will be Lollypop. With GTK3 interface, convergent UI and lot of features, lollypop stands out from rest of music players for linux. Apart from awesome UI, Lollypop comes with a party mode, where Lolly pop chooses song for you, with your selection preferences. You can play from your device, online stream radio and you can log into your last.fm account. There are thousand more feaures and yes its the best music player you can find for Linux.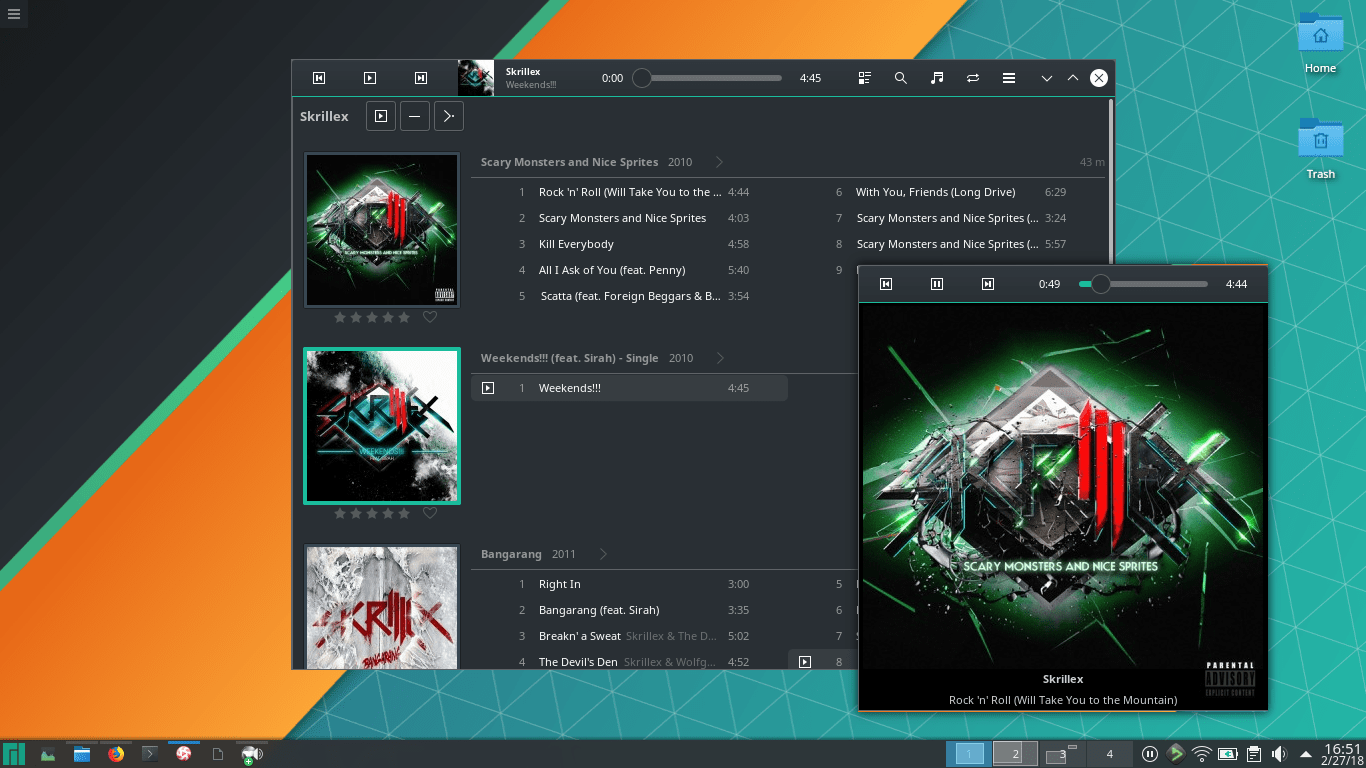 These are our suggestion on best 6 modern music players for Linux, please share your suggestions on comment section :).